After her husband lost his job during the pandemic and then losing her sister a year ago this month, Felicita was in the depths of incredible pain and sadness. "But God never left us."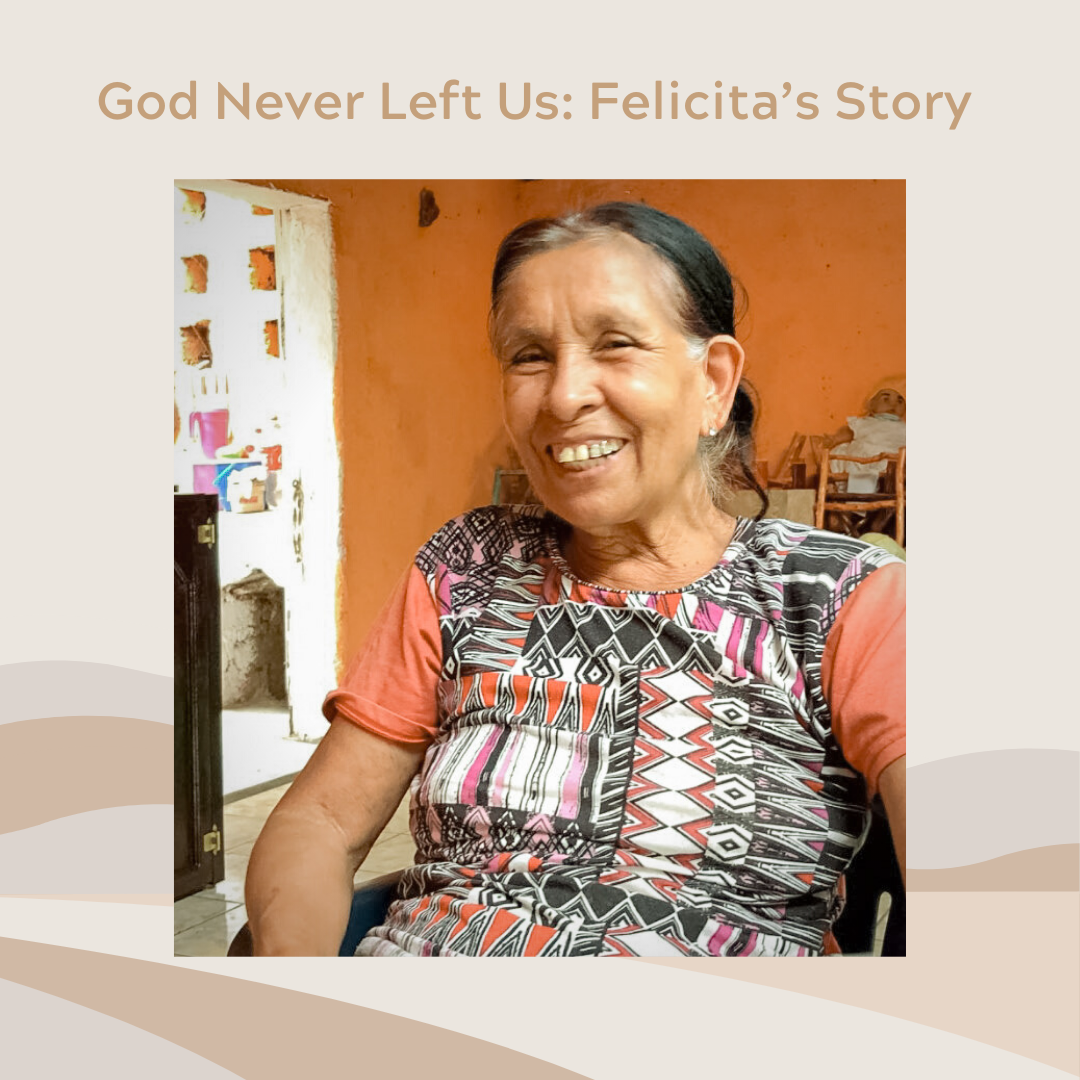 Felicita is an active leader in her community of Comecayo, El Salvador. In years past, long before the pandemic, she was the principal leader of an ENLACE housing initiative in her village that provided three extremely vulnerable families with new homes.
"Because of my age, people [didn't] think I [could] be of service. But (as a leader) I gave it my all. I knew that families' lives were going to change because of my efforts."
When the pandemic hit, like so many other families all over Central America, Felicita and her husband suffered greatly. Along with walking through the grief of losing her sister, the couple faced incredible uncertainty as their income dwindled. "My husband is a carpenter and could not find work because everything was closed… [These] situations made me have very bad days."
But their connection to the local church and community provided them with a miracle that came at the right time.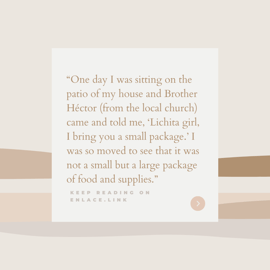 "Last year was painful… but God never left us. One day I was sitting on the patio of my house and Brother Héctor (from the local church) came and told me, 'Lichita girl, I bring you a small package.' I was so moved to see that it was not a small but a large package of food and supplies. The joy was so great that that night with my husband, we put a towel on our bed, and little by little we took out everything that the package brought.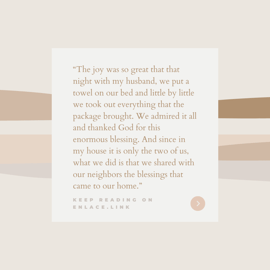 We admired it all and thanked God for this enormous blessing. And since in my house it is only the two of us, what we did is that we shared with our neighbors the blessings that came to our home."