There are many ways we knit or weave ourselves together with others. As followers of Christ, we have the opportunity to do so based on a common hope: God's unrelenting love for all people. From this basis, we build communities that are truly safe havens, places of generosity and fellowship.
Too often we turn our fellowships into cliques, and they become communities of exclusion. But God calls us to something more whole, inclusive, and beautiful. God invites us to weave together communities where each member is seen, heard, and cared for.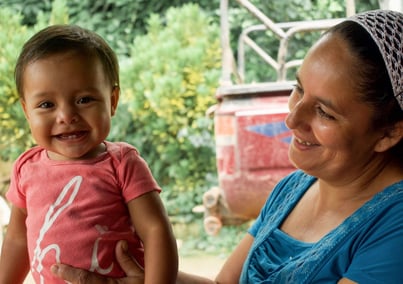 Look around your life this month to see who is forgotten or being pushed aside. In what ways can you become an ally for those who have been excluded? Perhaps invite someone to share their story with you, offering an open heart and listening ears. Or cook a meal for someone who could use support and friendship. Whatever you do, pay attention to those around you and be quick to anticipate the needs of others.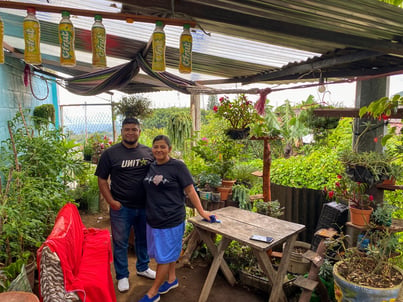 This reflection is one of a series called El Peregrinaje or Pilgrimage. Each blog in this series offers meditations on words in Spanish and English and include brilliant photos of daily life taken during a month-long pilgrimage across El Salvador in September 2021 by Jordan Shive and Micaela Bueno. The meditations were written by Michelle Negron Bueno and Micaela Bueno and compiled in the 2022 Enlace calendar.

From the soothing sound of pattering rain to the knitting together of communities woven together in peace and God's love, we hope you can join us in considering everyday things with a mind of worship. They hope that their words would allow you to marvel at the beauty of life while also reflecting on your own journey.


Learn more about the El Peregrinaje / The Pilgrimage Blog Series!